C-2 LTT ACTIVITIES IN ITALY, MONREALE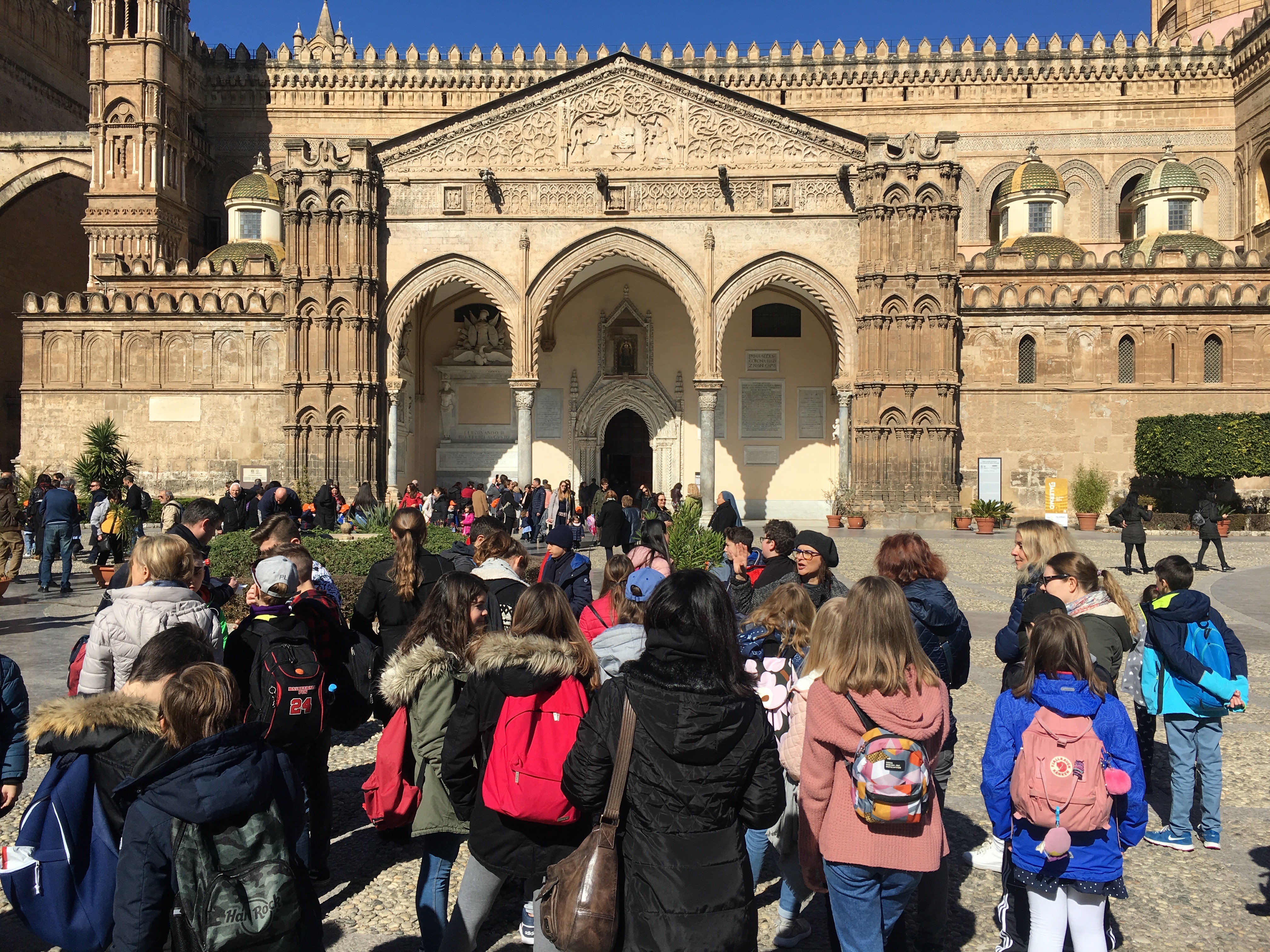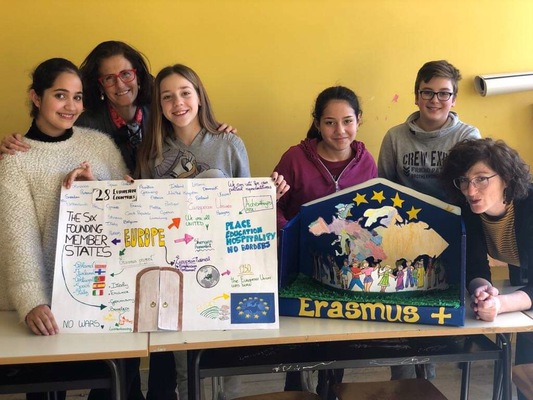 https://www.youtube.com/watch?time_continue=8&v=GorZj7ZmPmk
C-2 LTT activities in Italy 11-15/02  2019
It was the second time all the partner schools had the possibility to meet. It was a great pleasure welcoming our colleagues and their students here in Monreale. The students (and obviously their families) who were hosted in Poland were glad to meet again their friends and were eager to host them. All the other pupils were very excited by the arrival of their e-twinning friends. Doing the scheduled activities in the project, all the children made new friends and experiences. Moreover, it was remarkable to see how our families established relationships (through the use of mobile phones and computers) with the hosted students' families. 
Some of the tasks were done beforehand and posted on eTwinning; they were shown to all the other pupils during the exchange.
The tasks we did during C-2 LTT in Italy:
1) presentation of "National Education System and National Volunteering Associations of my country"; 
2) "our regular voluntary service in a social service field"; 
3) "the History and values of my nation"; 
4) Italian language course by low skilled pupils to all participants, Italian-English digital dictionary; 
5) charity work – handcrafts market (raising money for immigrants' children's school supplies); all countries brought some handicraft objects realized in their countries. Each item was sold for 3 € and the money raised will be given to migrants families in order to buy school supplies;
6) a seminar to Public "Cultural integration of immigrants and cultural gap" – thanks to the cooperation with the "Centro Astalli, we hosted in our school some volunteers and a migrant of the centre; they faced many issues about immigration and asylum request in Italy. He recounted his experiences and difficulties; 
7) volunteering activity in Centro Astalli (students and migrants children cooperated in different workshops and didactic activities); 
8) project toy design workshop using recycling materials - the students took part to four different workshops; they made toys using recycled materials through the help of our art teachers. The best voted toy was shown in our school meeting room; 
9) writing and recording a song with lyrics about healthy eating (a task from Cyprus): the students changed the words of the famous song "happy" by Pharrel Williams; it became "healthy", the pupils sang and recorded it; 
10) culture box: each school brought a box prepared by their students with national symbols; each school presented the objects inside explaining their special meaning; 
11) European Mind Map (National European Anthem sung by all the students);
12) brochures to public "What I like in my partners' cultures"; they were distributed to the families during the seminar;
13) Looking for European traces in Palermo and Monreale: we took a lot of pictures while visiting the Cathedral of Monreale and its cloister, Palermo with its Arab-Norman cathedral, the Royal Palace and the Royal Chapel and Cefalù and its Cathedral (all these buildings are part of the Unesco list since 2015)
To learn and experience Sicilian culture, heritage and history, we also visited:
Segesta and its Greek temple;
Erice and salines in Trapani;
Santa Rosalia Sanctuary;
Mondello (Palermo's beach);
Moreover, all the students and teachers participated to a puppet theatre show (typical of Sicilian culture).
At the end of the exchange students and teachers answered our "Questionnaire of what I learnt".
Through the LLT activities, the aims of this short term exchange were reached: we reinforced our cultural dialogue, engaged learners in voluntary work, integrated the participants and created a feeling that we are one team working for a common goal,  created awareness of the cultural diversity of Europe; with the volunteering activity in Centro Astalli and the seminar, we set a warm dialogue among cultures, to provide cultural integration with refugees, asylum seekers and migrants, to reduce the cultural conflicts, to learn about volunteering policy and cultural integration of immigrants in Italy in order to find out the similarities or differences about the cultures and break the barriers, prejudices, stereotypes about different cultures and lifestyles; with the project toy workshop, we developed participants' artistic skills and it encouraged the participants to take care of nature by promoting recycling; students learnt basic words and expressions in Italian (with the Italian language course created by low-skilled students) and, at the same time, our Italian students learnt new words in Portuguese, Polish, Spanish and Finnish. 
Writing and recording a healthy song, we talked about healthy eating habits.
We set a warm dialogue between participants themselves and between families thanks to the use of new technologies. With all the other activities (European mind map, looking for European traces, the culture box, and presentations of our history), we shared more information about partners' institutions, cities, countries to know our partners well, we created a positive attitude towards the homeless, the poor and the immigrants.
We gave an opportunity for Italian students from small villages to make friends with people from different European countries and to open up to the world.
We finally evaluated the effects of the activities on teachers and students through a questionnaire and the results were posted on eTwinning.