C-1 LTT ACTIVITIES IN POLAND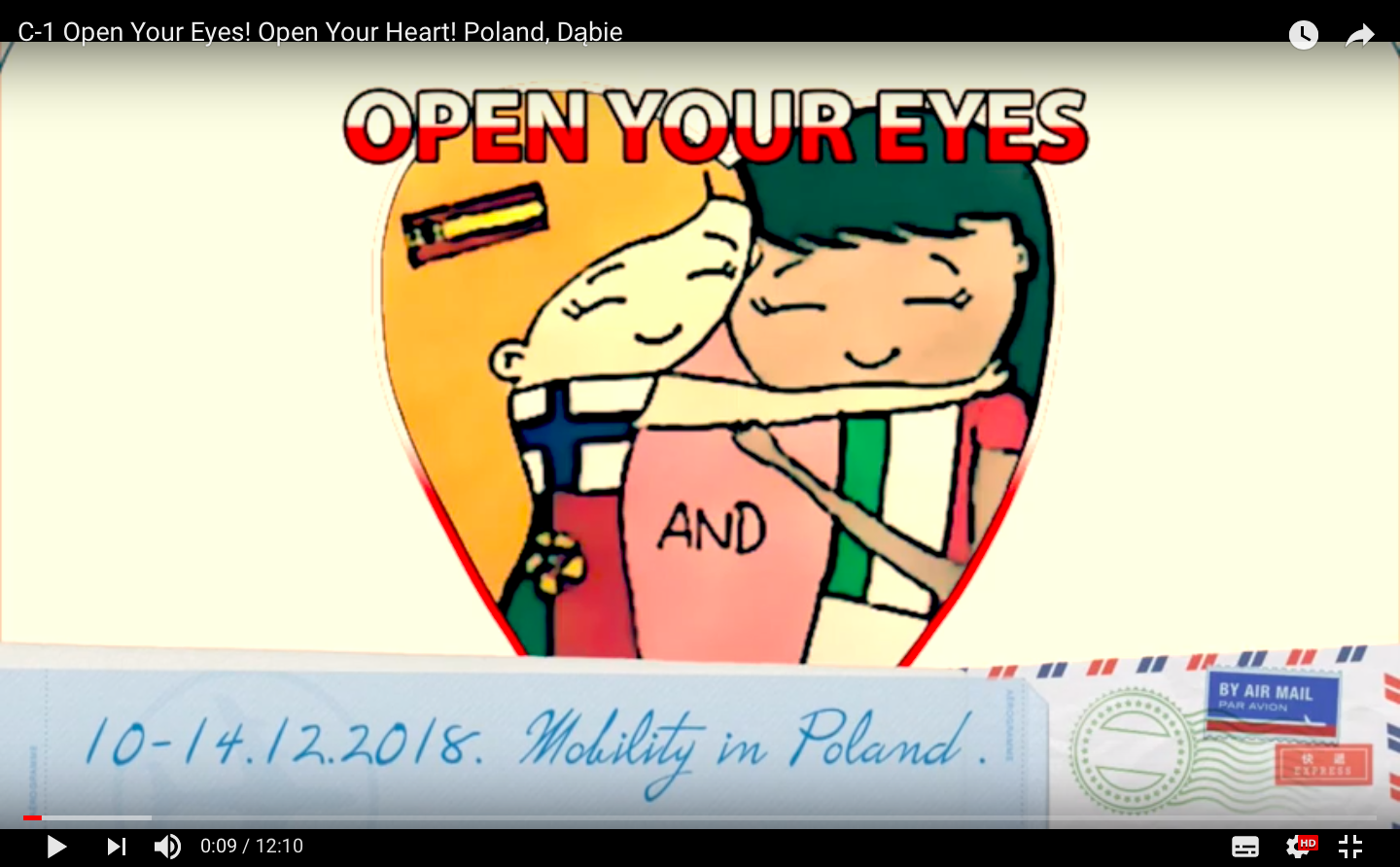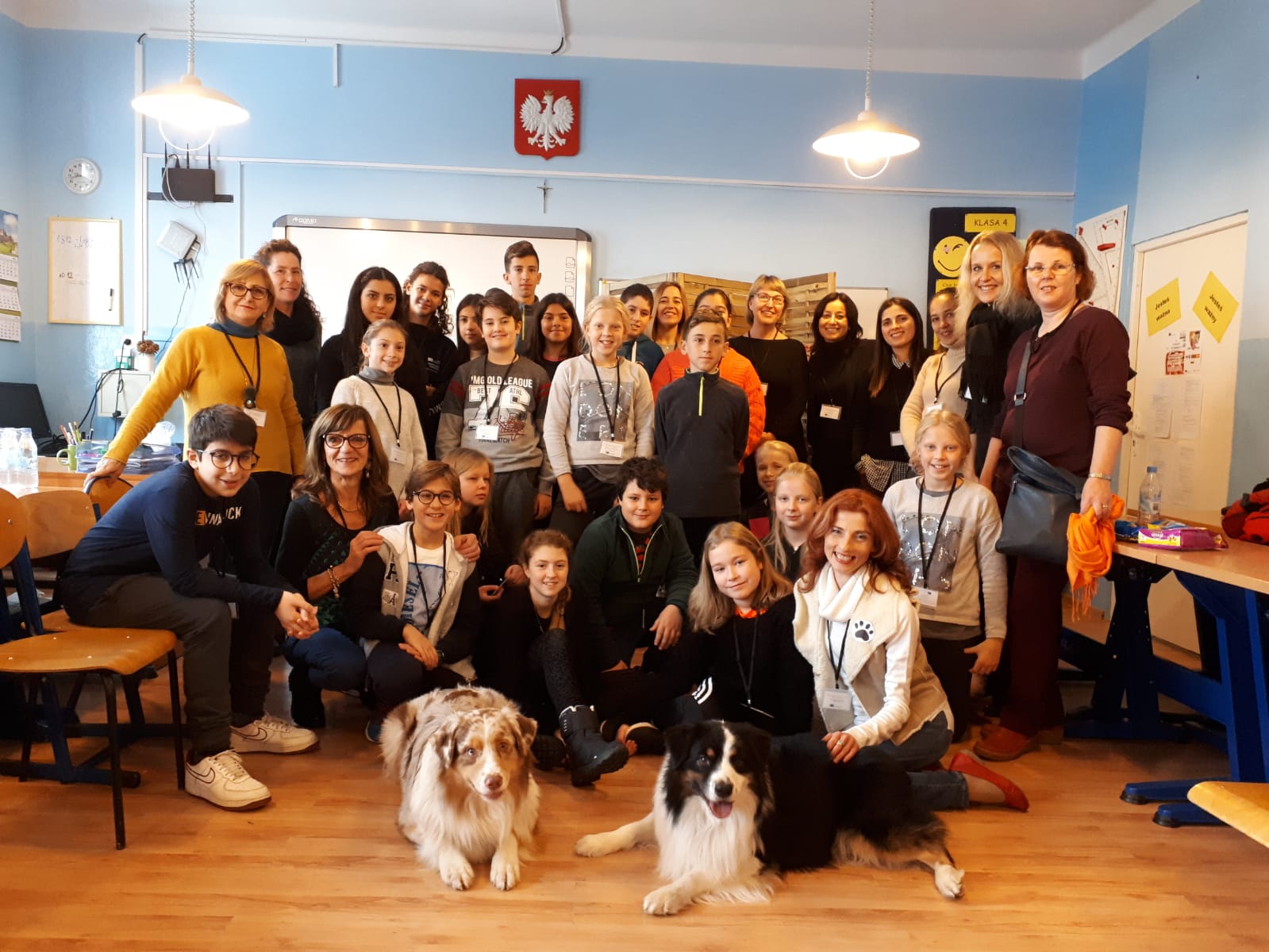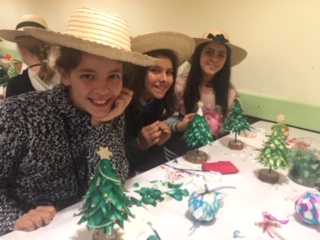 C-1 LTT activities in Poland 10-14/12 2018
It was the first chance for all the partner schools to meet. We made new friends and we did a lot of activities together. Our students had many opportunities to interract and to speak to each other. Poland as the main coordinator and the first hosting school had the biggest number of tasks and it also took five tasks from the Cyprus part, while the other partners took only one. That is why we didn't manage to do all the planned tasks together in Poland (5 days appeared to be too short). Some of the tasks were done by all the partners beforehand, on eTwinning. All the tasks have been completed. 

1.The presentation of all participating schools' pupils '' My country, my hometown, my school'' - all the countries shared their presentations on eTwinning and fanpage of the project. The students from participating schools watched the presentations online.

2. Presentations of ''National education system and National volunteering associations of my country ,''Our regular voluntary service in a social service field'' "The history and values of my nation" by host school

3. Polish language course by low-skilled pupils to all participants, Polish- English digital dictionary, (Kahoot.It quizz will be shared online on eTwinning to help revise the learnt words and expressions in January)

4. Volunteering Activity in the Orphanage (modeling-clay workshops"My Favorite Pet")

5. Unity in Diversity Public Festival and Parade (each school presented regional costumes and songs of their region)

6. Project Logo Competition- Each school presented their Logo proposals on eTwinning , one was  chosen by voting before C-1 started

7. Give Me Your Paw (workshops by the workers of the local Animals Shelter)

8. Adopt a Child (interactive session- encouraging all the countries to adopt an African child virtually and raise regular money for their education) - all the partners were encouraged to undertake this action, instructions how to do it practicallaly will be sent by mail and posted on eTwinning

9. Regional Chamber workshop (What is our culture preserved through? What do I like/dislike in my cultural heritage? Why is it important to me? - all the partner schools did this task before C-1 started and shared the results on eTwinning) In Poland, all participants  learnt about old tools and costumes and then they decorated Polish gingerbread (experiencing Polish Christmas traditions and culture)

10. Portrait of my Guest, portrait of My Host (ceramics workshops)

11. A seminar to public ''The Friendship, Empathy and Respect is Our Way to the Future World'' - it was posted on eTwinning and will be presented to our parents during the next parents meeting at school.

12. Brochures to Public ''The Value of Friendship - My Attitude Matters'' - they were distributed among the parents during the Unity in Diversity Festival

13. Introducing work and annual study plan of involved pupils with low basic skills studying with volunteer skillful students, Peer Education by all
partners - we did it before C-1 started on eTwinning

14. Project Calendar  - each partner country shared photos and then  received the project calendar as a gift in Poland
15. Healthy Breakfast Festival - all participants prepared healthy breakfast together (focus on eating fruit and vegetables)
16. School bazaar  - Recycling old toys- each participant donated  one old toy/ and a gadget, a magnet  for school bazaar. The gifts were sold at a price of 5 PLN or higher and so far we have collected over 200 PLN. The whole amount of raised money will be donated to the Grand Orchestra of Christmas Help.
17.  A musical play presented to students and parents about Healthy eating habits, written by Polish teachers and performed by the students and teachers from all
participating schools, including acting, singing and dancing
18. Exchange of traditional cooking recipes and creating a Cooking Book of international fruit and vegetable cuisine. We did it on eTwinning and distributed the Book among all partners and the public. 

19. A seminar to public ''Harmful eating habits'' - it was presented on eTwinning and the fan page of our project. It will be presented to our parents during the next parents' meeting. 

20. Searching for healthy eating jobs and presenting them to each other. (we did it in our schools and presented on eTwinning and fanpage of the project, and to all the participants during the Healthy Breakfast Festival)
21. Teachers from Italy, Portugal and Spain took part in Educational visit to Auschwitz concentration camp.
22. All participants took part in a trip to Silesian Museum to learn about the culture of the region and have a better understanding of our history, values and architecture. 
23. All participants took part in a trip to Wieliczka Salt Mine to learn about the history of the southern Poland and the old trades, to understand our culture better.
24. All participants took part in a trip to Kraków and visited the Wawel Castle, the Dragon's cave, the Main Square and the Wedel Chocolate cafe to learn about the tresures of the Polish culture.
25. All participants took part in a trip to Osikowa Dolina to create Christmas decorations according to one hundred -year -old tradition. 
26. All our guests and Polish teachers participated in a classical concert in NOSPR Katowice, which is the most modern concert hall in Europe. It was a chance for all teachers from the hosting school to meet and integrate with the guests from abroad, a chance they have never had before. 
27. All the students and teachers took part in a seminar on GOOD NETWORK 

The AIM of this mobility meeting was  to trigger the international cooperation, to engage learners in voluntary work, to integrate the participants and
create a feeling that we are one team working for a common goal (ceramics workshop) to create awareness of cultural diversity of Europe, to encourage the participants to explore their cultural heritage- Regional Chamber, Festival), to learn about foster care and street animals care in Poland, to share more information about partners' institutions, cities, countries to know our partners well, to create a positive attitude
towards the orphans and abandoned children, to learn new languages, to develop participants' artistic skills, to set a warm dialogue between
participants themselves and between families, to activate low-skilled pupils, to develop peer education, to create an opportunity for Polish students
from very small villages to make friends with people from different European countries, break the barriers, prejudices about other nations, to learn
wise behavior and positive attitude towards dogs, to evaluate the effects of the activity on teachers and students (Questionnaire)